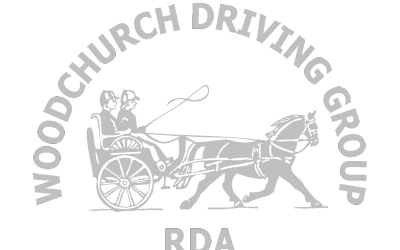 Due to COVID-19 we have been unable to fundraise as usual to help with the upkeep of our ponies. We have various ways that you could help us. Adopt a Pony, purchase a ticket for 2 draws for the 50 Club or simply donate. If you can help us please click a button below....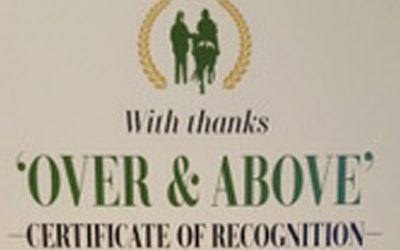 Volunteer and RDA Coach Helen Kendrick has been awarded the RDA National "Dudley Smith Award" for her contribution and commitment to the group. In making the award the national committee is looking for volunteers who have gone beyond what might be normally...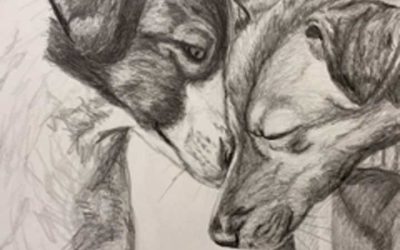 Here are the results of the above competition, some truly talented work. The winning entries and all the exhibits are displayed below So that all volunteers were free to enter judging was done by the lovely ladies who run the West End House Art  Gallery in Smarden,...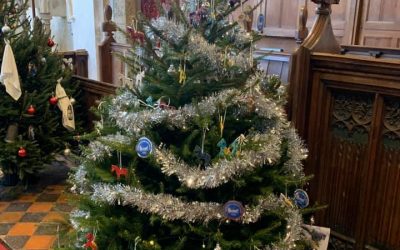 This is the Woodchurch Driving Group's contribution to the Woodchurch Christmas Tree Festival at All Saints Church (opposite the Bonny Cravat). The festival starts on Friday through to Sunday evening do try and pop along and admire our tree and support the...
It was an absolutely fascinating evening on Saturday: Chris spoke so well and was a deep fount of knowledge. It was amazing noticing that everybody in the audience was so spellbound and silent whilst watching his demonstration. Many thanks for organising...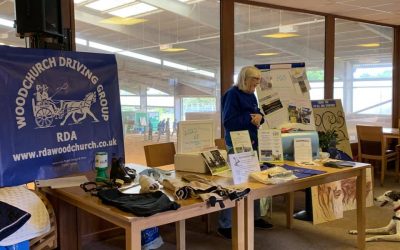 Thank you to everyone who supported our show today at Bodiam. A few photos of the winning riders and lots of dogs.
50 Club draw held on the Fun Day.  They were as follows: 1st prize £88.75 Michael A 2nd prize £44.37 Martyn R 3rd prize £22.19 John...
Some photos of the Fun day on Wednesday.Neil Simmons won the challenge cup and the RDA Coaches undertook a demonstration musical drive. Both CllrJean Curteis Mayor of Tenterden and Cllr John Link Deputy Mayor of Ashford attended the day and presented the prizes.Also...
Huge Congratulations and thanks go to our two wonderful volunteers who undertook and succeeded in walking 50+Km on Saturday 31st August raising a fantastic £512.19p and still rising. Mother and daughter Jacqui and Mai Lee Xavier-Rhoades joined the Group at the...
Photos from The group Fun day on the 19th of August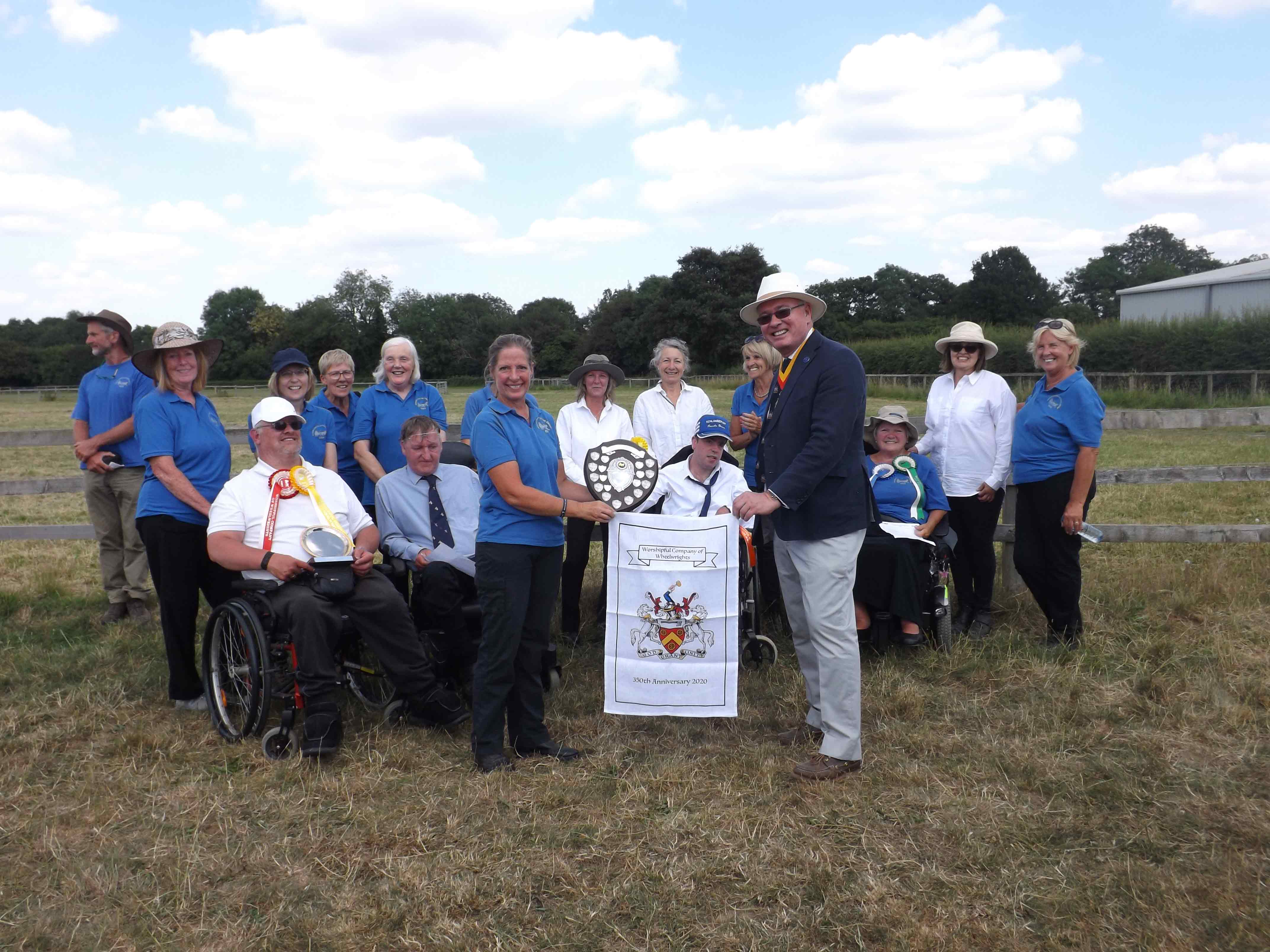 What an amazing day at the annual RDA Carriage Driving Show held at Hadlow College. The hard work practicing paid off and everyone did brilliantly. Woodchurch was awarded the shield for the best group!!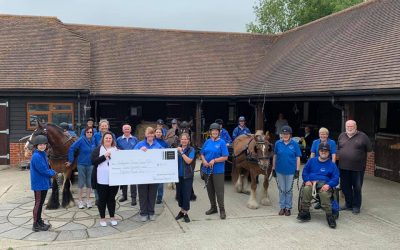 Yesterday we had a visit from Vikki Pritchard on behalf of John Lewis. She brought with her a very big cheque for £818. Thank you to everyone who shopped at John Lewis and voted for us with their tokens.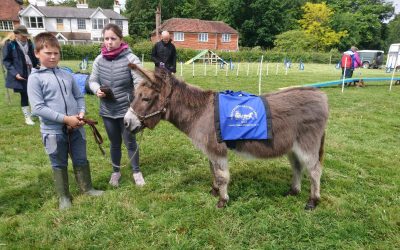 Good day, very grateful for all those who braved the weather on the day. The donkey's name is Lancelot who is 46 years old !
Following a recent volunteer recruitment drive the Woodchurch Driving Group RDA is now able to offer more places to adults with disabilities.
The group, which is affiliated to the Riding for Disabled Association, meets in Woodchurch every Monday and Wednesday from April to October.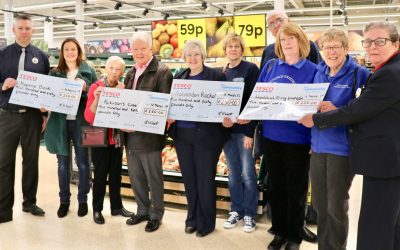 Jean and Celia went to Tesco Tenterden this morning for cheque presentation of £250 from Jan West Community Champion of Tesco. We were one of four local charities to receive proceeds of craft stall run by Tesco staff. We express our gratitude to Tesco for choosing...
Kevin James receiving his Volunteer of the Year award from Ashford Deputy Mayor Cllr Mrs Jenny Webb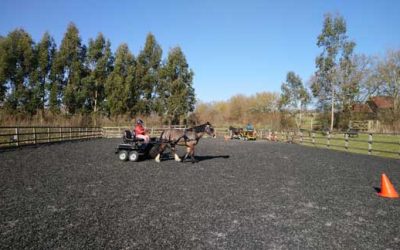 Boys back in harness today getting fit for new season!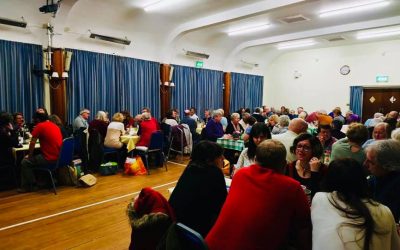 Another fun evening was had by all at our quiz night.A huge THANK YOU to all those who came to support us and helped to raise just over £900 towards our ponies keep!For those who wanted to come but missed out on tickets please watch this space for details...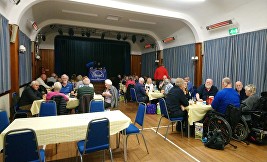 Thank you to all those who supported us at our quiz night Sat 17th. We raised an amazing £300 towards our pony's keep for the winter!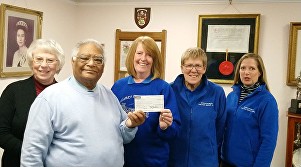 Cllr George Koowaree does it again! Following lunch at The Mayor's Parlour he presented us with a further cheque from the donations made to his Mayor's Charity. THANK YOU GEORGE!