[ditty_news_ticker id="13144"]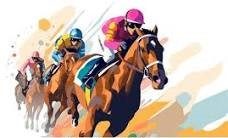 Woodchurch Driving Group experience another successful Race Night and wish to thank everyone who contributed either by promoting the event, sponsoring a race, buying a horse/s, or attended the event, bought raffle tickets bet hard and won well. What ever your input...
* Tickets still available from
The Woodchurch Hub
The Green Woodchurch TN28 3PA
TEL NO:01233 861381
opening hours Monday to Friday 10 – 1 pm Saturday 10 – 2 pm
Closed Sundays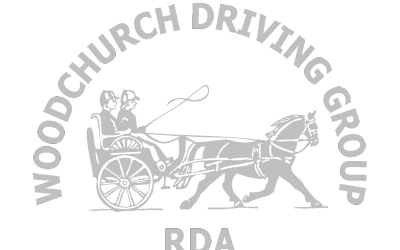 WOODCHURCH DRIVING GROUP
Is looking for more volunteers, could this be you?
You will be helping adults with a range of disabilities to Carriage Drive for therapy, achievement and fun.
Whatever your skills, or availability you have something to offer.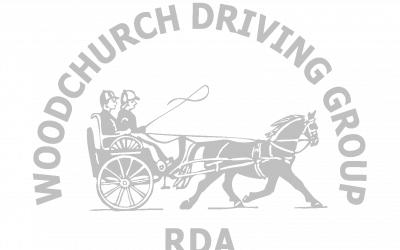 WOODCHURCH DRIVING GROUP RDA  Notice to anyone interested in joining the group as a driver  Driver spaces are currently over subscribed but if you would like your name added to the waiting list please contact us on      Thank you ...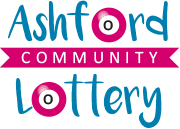 Tickets cost just £1 a week
• Win a £1,000 John Lewis Voucher!
• Please help give our fundraising a boost
• Chance to win up to £25,000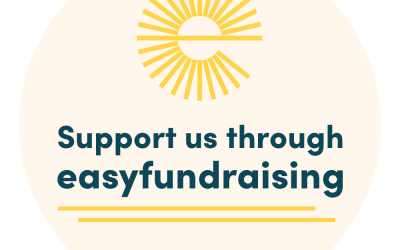 We turn your daily shopping into every day magic! Support RDA Woodchurch Easyfundraising partners with over 7,000 brands who will donate part of what you spend to a cause of your choice. It won't cost you any extra. The cost is covered by the brand. Brands pay us a...
Thank you to the Manager and staff of the Tenterden Branch of the Nationwide Building Society for the opportunity to promote our Group and for their support throughout the months of July and August. The scheme has now finished and our display has been removed.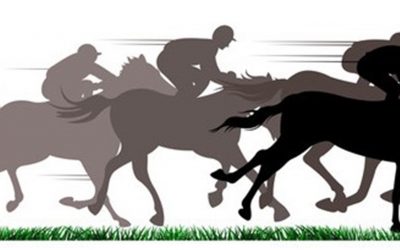 THANK YOU thank you thank you thank you For making our RACE NIGHT such a successful event. All funds raised will go towards the ponies keep whose care and welfare is paramount to our success and without whom we would not exist. It was a great evening, huge...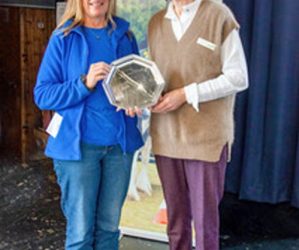 CONGRATULATIONS! Susi and Sophia Group Organiser Susi Anderson has received the Tora Bray Perpetual Trophy as a volunteer who has given outstanding service to RDA for many years going above and beyond. It takes time and energy and a lot of hard work to run a...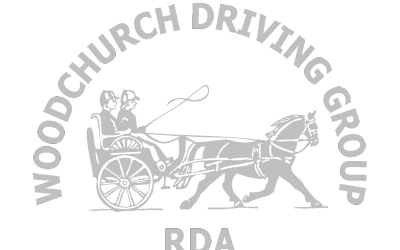 Received from The Palace. A thank you card from HRH The Princess Royal. View the original message here.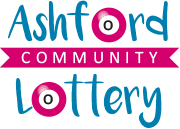 Suppoters must be 16 years of age or older.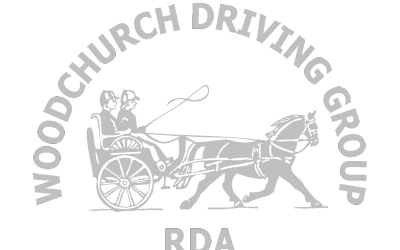 Woodchurch Driving Group RDA sends its own message of condolence following Her Majesty's passing. (see below) Read also a press release from RDA Head office by clicking here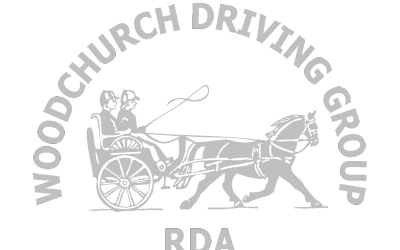 Winners of the 50 Club prize draw held on 12th September 2022 1st prize £78.75 Michael D. 2nd prize £39.37 Sally G. 3rd prize £19.69 Ron B. 4th prize £19.69 John U.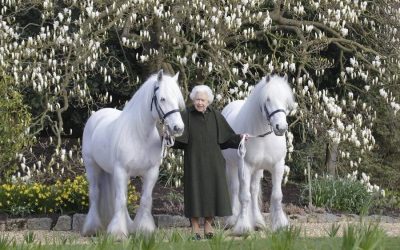 The volunteers, participants and staff of Riding for the Disabled Association would like to extend
their heartfelt sadness and condolences to the Royal Family, particularly to our President, Her Royal
Highness, The Princess Royal.
Tributes in the coming days will doubtless mention The Queen's enduring love of and affinity with
horses. Her instinctive understanding of the power of horses to do good was a source of inspiration
to so many people within our organisation.
We extend our thoughts and sympathy to all our members who may be affected by this news, and
hope they will feel able to mark this sad occasion in whichever way they wish.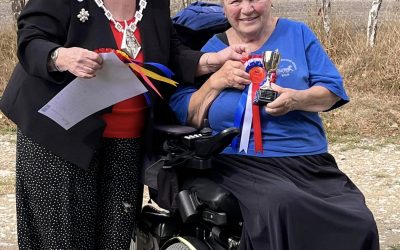 Click image to view photos
Fabulous day at the Summer Show.
Very well done to all drivers, volunteers and 🐴🐴 Great teamwork. We were awarded the shield for the group with the most points. Thanks go to the organisers, stewards, judges and to The Wheelwrights for their generous sponsorship.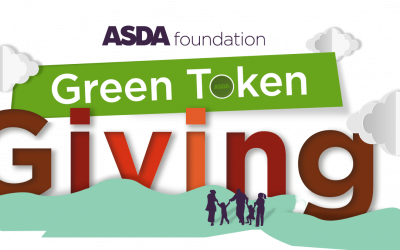 The Green Token Scheme has now closed and we have just received a 2nd place cheque for £400.
Lots of thanks to all our supporters who voted multiple times to help us. 😊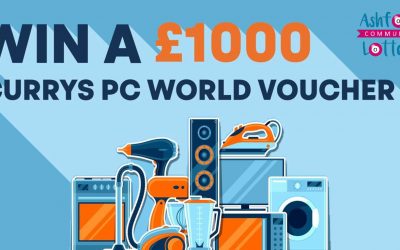 • Please help give our fundraising a boost
• Tickets cost just £1 a week
• Chance to win up to £25,000
• Win a £1,000 Currys voucher!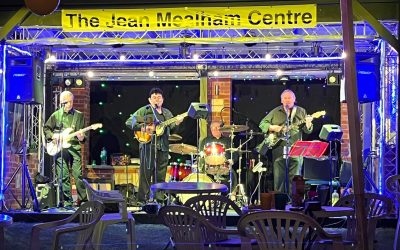 What a great 60's night. Thank you to all who came and supported us. It was great to see people having so much fun dancing + singing along to the live music from The Back Beats. Massive thanks to Richard Carley and all his volunteers for such a great venue.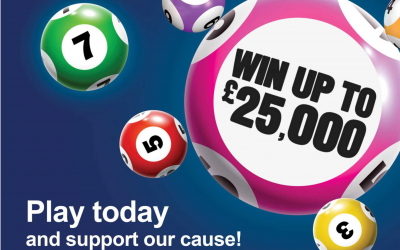 We now have a Ashford Community Lottery page!
Support local causes and win prizes of up to £25,000!
50% of all tickets sold from our page go to us!
PLUS 10% goes to other local good causes!
Tickets only cost £1 per week!
Support us and win prizes – WIN WIN!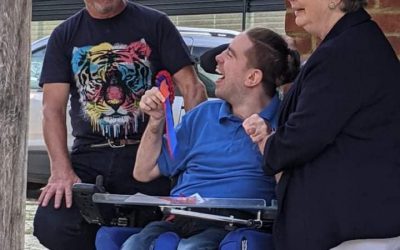 What a fabulous day and a fantastic display for all our invited guests. Massive thanks to all who came to support us and to all our volunteers and coaches who gave their all to make it a special day for our drivers who drove brilliantly. Congratulations to you...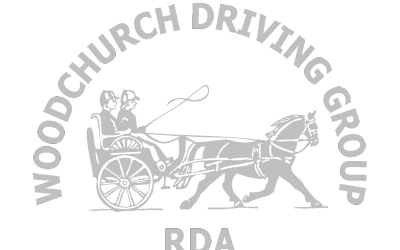 Winners for Sept 8th draw 2021 1st Stella C £100 2nd John U £50 3rd Suzanna S £25 4th      Rachel L    £25 More...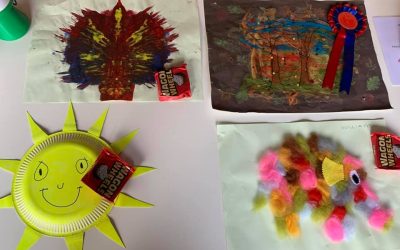 A super Funday with all drivers showing off their skills to our invited guests. There were some great entries in the art + craft competition too. Well done everyone.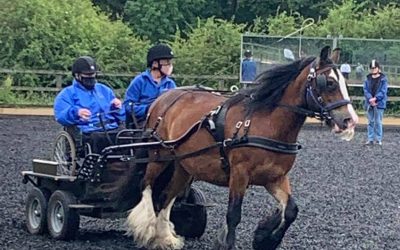 After almost 20 long months away from any form of normality, Woodchurch Driving Group RDA is thrilled to announce that our ponies and some of our drivers have been reunited. Following the guidelines issued by RDA National and after careful consideration the Trustees...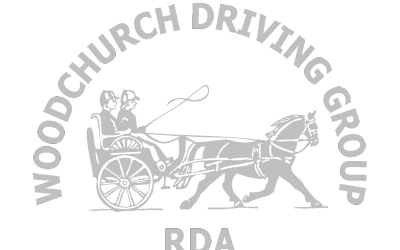 "Letter sent on behalf the group to HRH Princess Royal President of RDA on the death of HRH Prince Phillip Duke of Edinburgh" A nice gesture George thank you 01/06/21 - Reply from HRH Princess Royal Below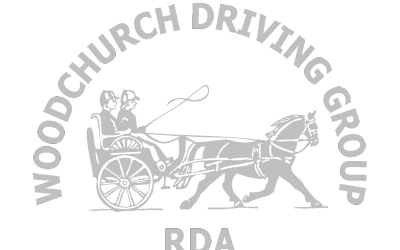 A huge thank you to all the "Woodchurch Driving Group" volunteers for their support and hard work and continued interest shown throughout this past difficult year. Your commitment to the group and its work is much appreciated.
Susi and Jean did the 50 Club draw today at the yard with Ann and Celia participating by phone! The results were as follows: 1st £87.50 Ticket no. 46 Roger S 2nd £43.75 Ticket no 25 John U 3rd £21.88 Ticket no 11 Suzanna S 4th £21.88 Ticket no 70 Jenny...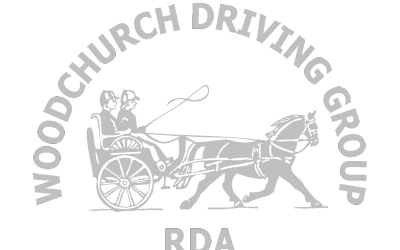 Due to COVID-19 we have been unable to fundraise as usual to help with the upkeep of our ponies. We have various ways that you could help us. Adopt a Pony, purchase a ticket for 2 draws for the 50 Club or simply donate. If you can help us please click a button below....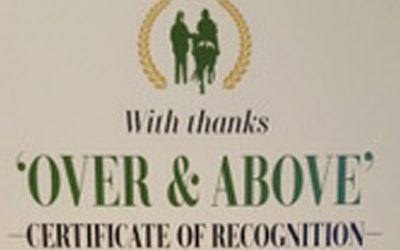 Volunteer and RDA Coach Helen Kendrick has been awarded the RDA National "Dudley Smith Award" for her contribution and commitment to the group. In making the award the national committee is looking for volunteers who have gone beyond what might be normally...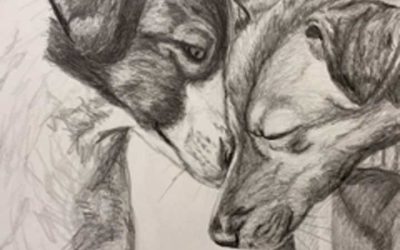 Here are the results of the above competition, some truly talented work. The winning entries and all the exhibits are displayed below So that all volunteers were free to enter judging was done by the lovely ladies who run the West End House Art  Gallery in Smarden,...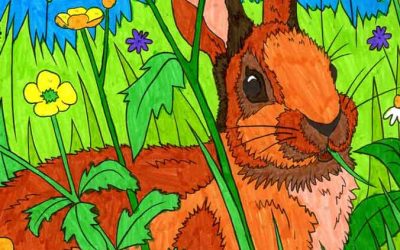 RDA Drivers "LOCKDOWN" VIRTUAL ART COMPETITION CONGRATULATIONS During the summer the Drivers from both our Monday and Wednesday Groups were set a challenge to enter a 'Virtual Art Competition' similar to the real one held every summer during our Fun Day activities,...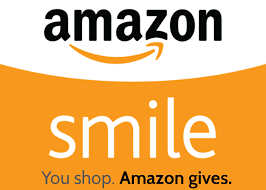 Click on the button below to be taken to AmazonSmile, Log in with your Amazon account and raise funds for us when you shop! What is AmazonSmile? AmazonSmile is a website operated by Amazon that lets customers enjoy the same wide selection of products, low prices, and...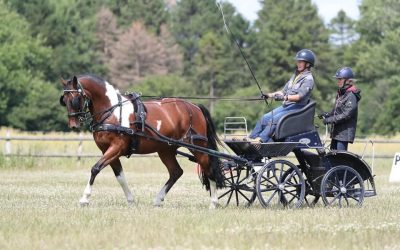 Although the RDA ponies have been furloughed since mid April, I have continued to keep Hector ticking over. After lockdown we stopped all riding and driving in line with advice and any exercise was done in hand only. After a week's rest and a replacement lost shoe we...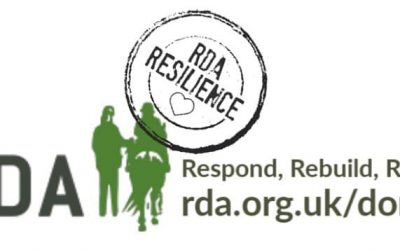 OTHERS ARE NOT SO LUCKY! Many groups across the country are facing immediate closure due to lack of funds, a situation course by COVID - 19 RDA Resilience Campaign RDA Resilience Fund: Is a nationwide fundraising campaign, which has been launched by RDA UK to help all...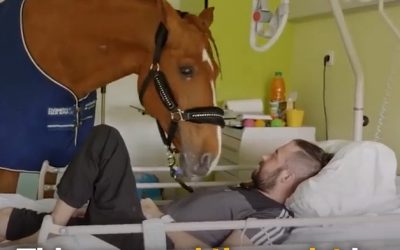 MOST BEAUTIFUL HORSE— Could we get Winston, Teddy and George to do this?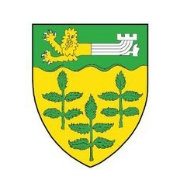 Cllr Jenny Webb has sent her best wishes to the Group and offers her continued support during these challenging times. Throughout her tenure as Mayor Cllr Webb has continually supported the group by attending our Fun Days and by participating in the Adopt-a-Pony...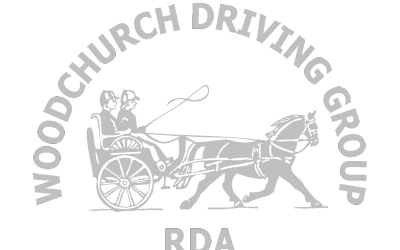 Following the recent guidelines issued from RDA National and after careful consideration the Trustees of Woodchurch Driving Group RDA have made the decision to postpone the start of the season for the foreseeable future. This was a difficult decision as we...
View our Annual Newsletter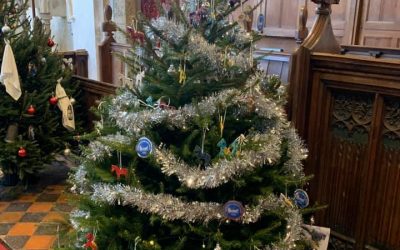 This is the Woodchurch Driving Group's contribution to the Woodchurch Christmas Tree Festival at All Saints Church (opposite the Bonny Cravat). The festival starts on Friday through to Sunday evening do try and pop along and admire our tree and support the...
It was an absolutely fascinating evening on Saturday: Chris spoke so well and was a deep fount of knowledge. It was amazing noticing that everybody in the audience was so spellbound and silent whilst watching his demonstration. Many thanks for organising...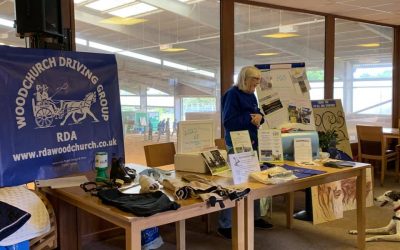 Thank you to everyone who supported our show today at Bodiam. A few photos of the winning riders and lots of dogs.
Some photos of the Fun day on Wednesday.Neil Simmons won the challenge cup and the RDA Coaches undertook a demonstration musical drive. Both CllrJean Curteis Mayor of Tenterden and Cllr John Link Deputy Mayor of Ashford attended the day and presented the prizes.Also...
Huge Congratulations and thanks go to our two wonderful volunteers who undertook and succeeded in walking 50+Km on Saturday 31st August raising a fantastic £512.19p and still rising. Mother and daughter Jacqui and Mai Lee Xavier-Rhoades joined the Group at the...
Photos from The group Fun day on the 19th of August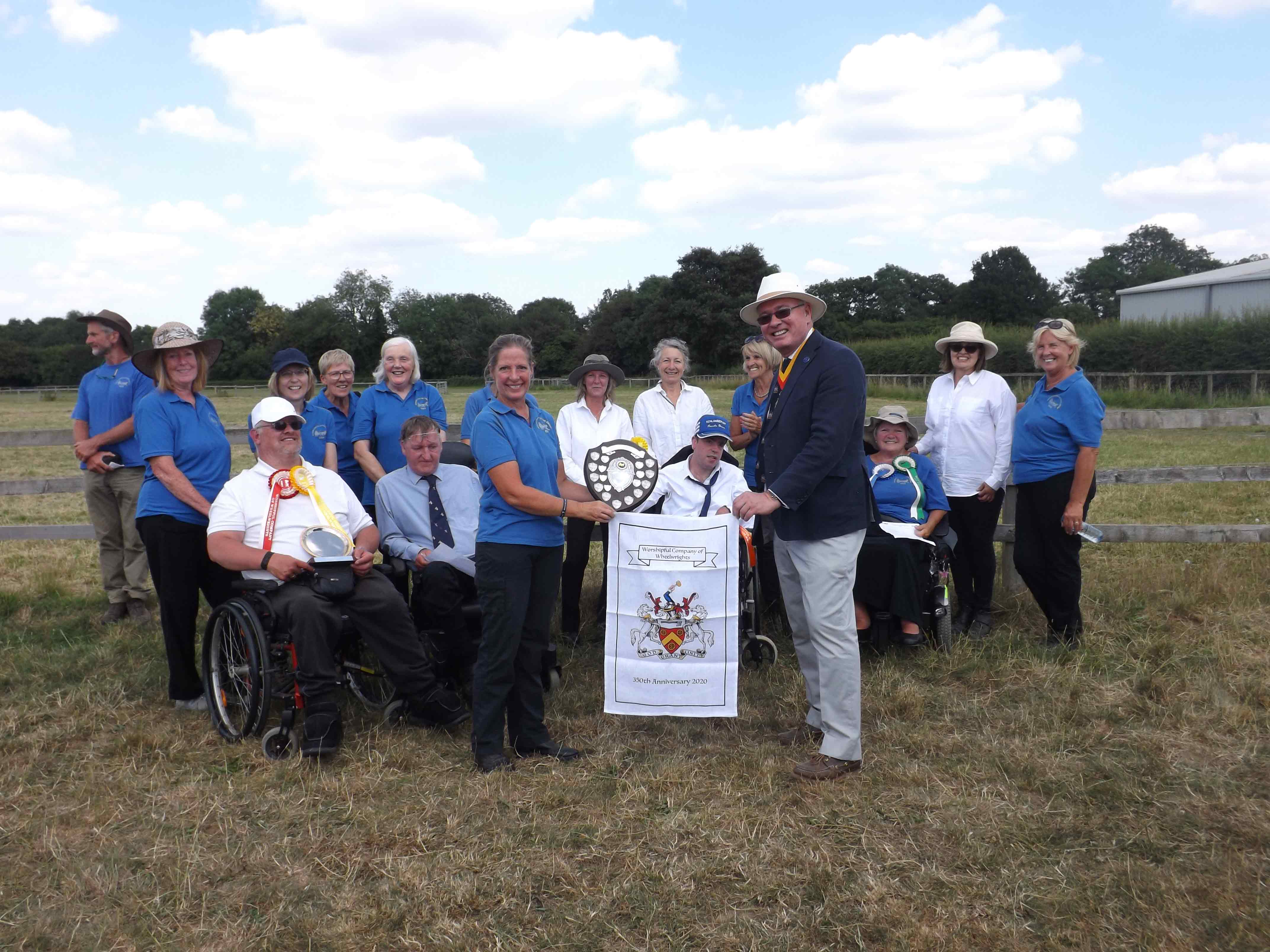 What an amazing day at the annual RDA Carriage Driving Show held at Hadlow College. The hard work practicing paid off and everyone did brilliantly. Woodchurch was awarded the shield for the best group!!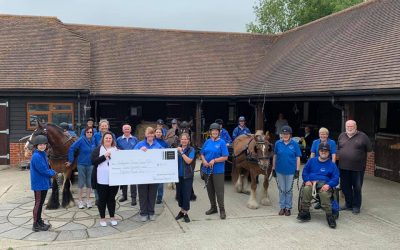 Yesterday we had a visit from Vikki Pritchard on behalf of John Lewis. She brought with her a very big cheque for £818. Thank you to everyone who shopped at John Lewis and voted for us with their tokens.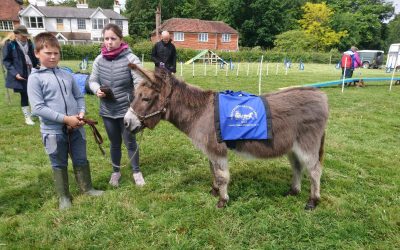 Good day, very grateful for all those who braved the weather on the day. The donkey's name is Lancelot who is 46 years old !
Following a recent volunteer recruitment drive the Woodchurch Driving Group RDA is now able to offer more places to adults with disabilities.
The group, which is affiliated to the Riding for Disabled Association, meets in Woodchurch every Monday and Wednesday from April to October.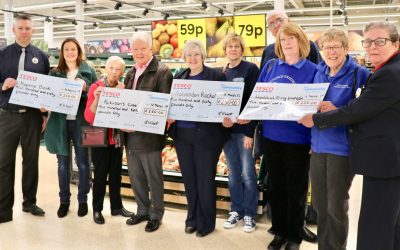 Jean and Celia went to Tesco Tenterden this morning for cheque presentation of £250 from Jan West Community Champion of Tesco. We were one of four local charities to receive proceeds of craft stall run by Tesco staff. We express our gratitude to Tesco for choosing...
Kevin James receiving his Volunteer of the Year award from Ashford Deputy Mayor Cllr Mrs Jenny Webb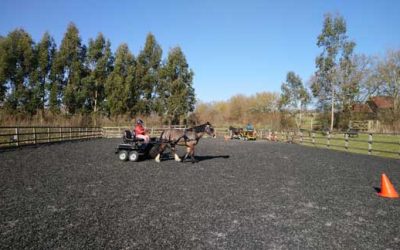 Boys back in harness today getting fit for new season!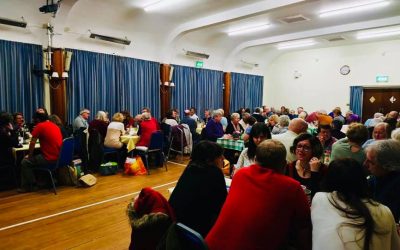 Another fun evening was had by all at our quiz night.A huge THANK YOU to all those who came to support us and helped to raise just over £900 towards our ponies keep!For those who wanted to come but missed out on tickets please watch this space for details...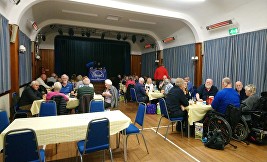 Thank you to all those who supported us at our quiz night Sat 17th. We raised an amazing £300 towards our pony's keep for the winter!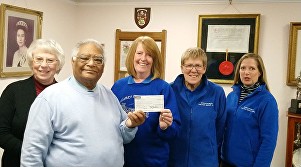 Cllr George Koowaree does it again! Following lunch at The Mayor's Parlour he presented us with a further cheque from the donations made to his Mayor's Charity. THANK YOU GEORGE!