CONGRATULATIONS! Susi and Sophia
Group Organiser Susi Anderson has received the Tora Bray Perpetual Trophy as a volunteer who has given outstanding service to RDA for many years going above and beyond.
It takes time and energy and a lot of hard work to run a successful group. Susi has done this with dedication and fortitude for many years for which she has our gratitude and thanks. This year Susi has taken on the extra commitment of becoming a Regional Assessor adding to her workload and responsibilities.
Susi was presented with her award at the SE Regional Conference in October. A wonderful accolade Susi well done so well deserved.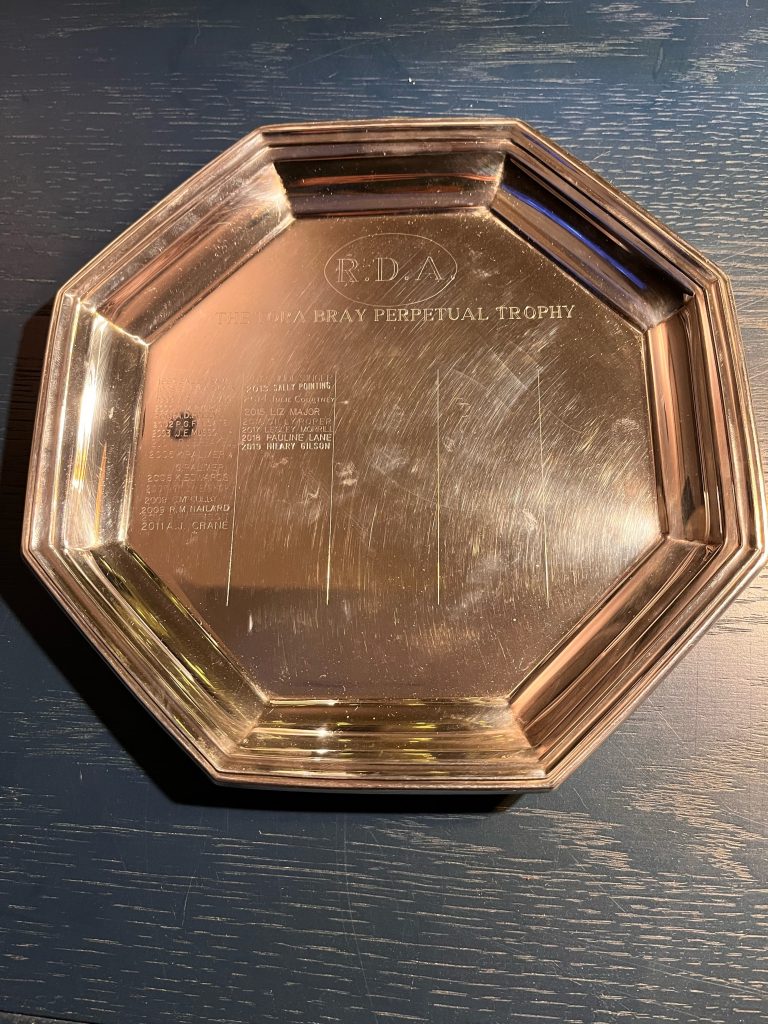 Sophia Mehew has received the "Young Volunteer of the Year Award". Sophia who originally joined the group as a Duke of Edinburgh student has been volunteering with the group at weekends and during school holidays ever since. Sophia who was unable to attend the conference was presented with her award whilst poo picking the field in a thunderstorm. What a star! George and Teddy were amongst the first to congratulate her.
Sophia will be off to university soon and we will miss her but wish her every success in her studies and chosen career. Well done Sophia.