The 'Adopt a pony' scheme is a great gift idea for you or someone special. The scheme plays a vital role in supporting our ponies and safeguards the future of our group so we can continue to provide carriage driving experience for disabled adults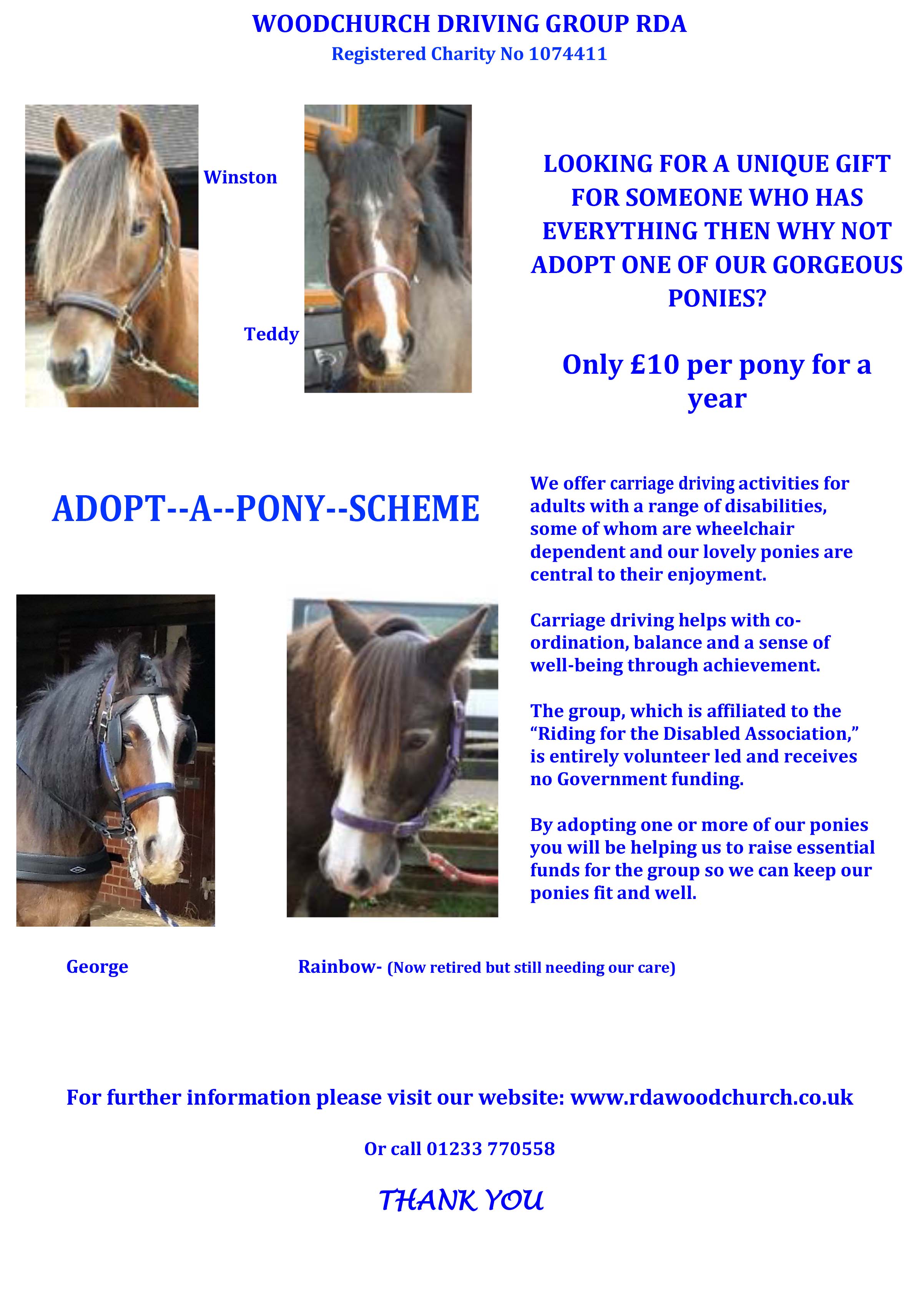 How do I adopt a Pony?
To adopt a pony we ask for a minimum donation of £10 per year for each pony you choose. We currently have three volunteer ponies in our group for you to choose from.
What do I do Next?
When you have chosen the pony you would like to adopt, please contact us at  We will then email you an application form as a Microsoft Word Document for you to print out and complete. You can also obtain a form by clicking on the link below. Please send the completed form and a cheque payable to Woodchurch Driving Group RDA to:
Adopt-a-Pony Scheme Administrator,
Woodchurch Driving Group RDA,
Redwood,
Haslewood Close,
Smarden,
Kent TN27 8NY
Gift Aid
The 'Gift Aid' option is now available and you will receive a Gift Aid declaration form with your application form.
– Gift Aid donations can only be made in respect of UK taxpayers and their families.
-The Charity will reclaim from HMRC 25p of tax on every £1 you give.
-The information you give will remain confidential and will not be passed to any organisation other than HMRC (formerly Inland Revenue)
Our gift to you to thank you for your kindness:
You will receive a personalised adoption certificate with a photo of your chosen pony, a Christmas card and a news letter.
Download Forms